Some of the best Restaurants you will ever experience on the Gulf Coast
While we can't list them all, these are some of our absolute favorites.   We want you to have the best possible stay here and enjoy the amazing food from some of the most spectacular restaurants on the gulf coast.
Heritage Motor Coach Resort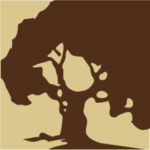 Heritage Motor Coach Resort
Heritage Motor Coach Resort & Marina, 28888 Canal Rd, Orange Beach, AL 36561, USA
Big Fish Restaurant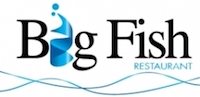 Big Fish Restaurant is the premier seafood restaurant in Orange Beach, AL. Big Fish gives you everything you would want for a perfect dining experience. Enjoy the best atmosphere on the Gulf Coast with delicious seafood and an awesome Bar. Our fantastic cuisine and relaxed ambiance give you an exemplary dining experience! Elegant Atmosphere. Sophisticated Ambiance. Impeccable Cuisines. Everything you want for a true dining experience.
Big Fish Restaurant
25814 Canal Rd, Orange Beach, AL 36561, USA
Flora-Bama Yacht Club

The Flora-Bama Yacht Club is an open air waterfront restaurant in Perdido Key located on Ole River. This beach restaurant is near Orange Beach, AL and is across the street from the world famous Flora-Bama Lounge, Package & Oyster Bar which is located on the Alabama-Florida state line. With a chef to table experience and hand crafted cocktails this Gulf Coast establishment is a place where everyone is a member. Join us by boat or by land, fancy or sandy, and come try our delicious Bushwackers and Greek Shrimp Nachos. Come relax, enjoy the scenery, take in the atmosphere, and make new friends at the Flora-Bama Yacht Club.
Flora-Bama Yacht Club
17350 Perdido Key Dr, Pensacola, FL 32507, USA
Flippers Seafood & Oysterbar

We have 2 ways for you to enjoy our place; dine inside with fabulous views or sit on the deck with plenty of outdoor seating. After your meal, check out our famous and very inviting, Tiki Bar/Bent Oar, Open Air, Bar with live music every night in the summer time.
We are truly a local's hangout and our wonderful out-of-town visitors return here year after year.
Flippers Seafood & Oysterbar
Bear Point Harbor, 5749 Bay La Launch Ave, Orange Beach, AL 36561, USA
Fishers

Fisher's at Orange Beach Marina houses two restaurants under one roof, each devoted to creating mouthwatering cuisine that complement the two waterfront dining experiences: Upstairs and Dockside, both of which are recommended by Southern Living. Whether Upstairs or Dockside, Fisher's promises a memorable dining experience that includes incredible food, signature drinks, captivating design, and friendly, attentive service.
Fishers
27075 Marina Rd #300, Orange Beach, AL 36561, USA
Pleasure Island Tiki Bar

Pleasure Island Tiki Bar is a 1,600 sq. ft. open-air watering hole overlooking Terry Cove! The best place on The Island for ice cold drinks, great food and an unbelievable view! Come see for yourself what sets us apart – You'll be glad you did!
Pleasure Island Tiki Bar
27844 Canal Rd, Orange Beach, AL 36561, USA
Shipp's Harbour Grill

Shipp's is one of the local favorites.  You will likely bump into plenty of people from Heritage there… Searching for waterfront dining in Orange Beach?  Shipp's Harbour Grill offers one the best views of any restaurant by the water in the Orange Beach and Gulf Shores area.  Three of our Seven Dining Areas offer waterside dining where you can relax watching the harbour lights come alive each evening
Shipp's Harbour Grill
27842 Canal Rd, Orange Beach, AL 36561, USA
GT's On the Bay

GTs On The Bay sits overlooking Wolf Bay on Canal Road in the heart of Orange Beach. With stunning views and bay front dining, GTs features a diverse and one-of-kind menu. Guests can savor unique culinary choices and a blend of local favorites, in addition to special creations with a family friendly atmosphere. Enjoy a stone hearth pizza oven and fresh made salad bar as well as craft beers and daily happy hour. Soon to be favorites such as our Cajun empanadas, chicken carbonara and fish tacos will delight locals and visitors alike.
GT's On the Bay
26189 Canal Rd, Orange Beach, AL 36561, USA
Anchor Bar and Grill

Located at Hudson Marina off of Canal Road, Anchor Bar and Grill has become a meeting place for locals and tourists alike for its fruity drinks, food, and view of Terry Cove, especially on the deck at sunset. Sure, there's the breathtaking vista, but the menu has also created a buzz with locals.
Anchor Bar and Grill
4575 S Wilson Blvd, Orange Beach, AL 36561, USA
Cosmos Restaurant & Bar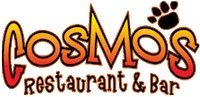 Off the beaten path on Canal Road in Orange Beach, Cosmo's Restaurant & Bar is far from ordinary. Serving fresh and eclectic food since day one, Cosmo's features a wide range of dining, enticing even the most discriminate. Using chef inspired ingredients, you can enjoy everything from hand-cut steaks and local seafood to pastas and sushi.  This neighborhood favorite on the Gulf Coast has taken cuisine to the cutting edge.
Cosmos Restaurant & Bar
25753 Canal Rd, Orange Beach, AL 36561, USA
Cobalt The Restaurant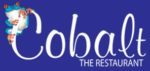 Come experience contemporary coastal cuisine at its best. Cobalt, The Restaurant, located in Orange Beach, features authentic dishes crafted by renowned chefs in three distinct kitchens. Nestled under the Perdido Bay Bridge, next to Caribe Resort, guests can enjoy a spectacular view of the bay from every table.
Cobalt The Restaurant
28099 Perdido Beach Blvd, Orange Beach, AL 36561, USA
Gilbey's Seafood & Steak

How about some delicious seafood? Or a juicy steak, grilled to perfection? No matter what you're in the mood for, our Chefs use their creativity and expertise, and our fresh ingredients, to do their best to impress you. Just be sure to save room for dessert!  Compliment your meal with a refreshing glass of wine, or a specialty cocktail from our Drink Menu. And, from 11 a.m.- 4 p.m., your first lunch martini is only $1!
Gilbey's Seafood & Steak
25775 Perdido Beach Blvd, Orange Beach, AL 36561, USA
The Gulf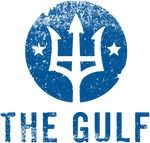 We are passionately committed to offering the freshest, seasonal menus of locally focused ingredients, with a concentration on Gulf seafood and sourcing from our neighboring regional farmers. Our menu changes daily.  The Gulf is a casual yet chic seaside hideaway. Where the sun, sand and lush beachside setting complement the tasty food, beverages and friendly casual service. Recline with your toes in the sand, have a seat at the bar or at a communal table, or meander about, and enjoy the magical vibes, views and tunes.
The Gulf
27500 Perdido Beach Blvd, Orange Beach, AL 36561, USA
Tacky Jacks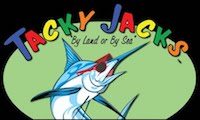 A Great Dining Experience and a Spectacular View at Tacky Jacks.  It's Always a Good Time Here at Tacky Jacks!  Tacky Jacks is the perfect place for locals and vacationers alike to enjoy the beauty and culture of the Alabama's gulf coast with good drinks, quality food, and a spectacular view of the waters. If you're in search of fun and inviting restaurants to eat near Gulf Shores, AL and Orange Beach, AL, look no further than the great food and casual dining of Tacky Jacks.
Tacky Jacks
27206 Safe Harbor Dr, Orange Beach, AL 36561, USA
LuLu's

Here at LuLu's our commitment to you is providing a place we would want to visit with our families, too! There is no chain restaurant mentality here, and we hope that when you visit, whether on vacation with family or just a night out with friends, you experience the essence that is LuLu's. When you leave, we want you to leave with a full belly, a happy heart, the memory of a GREAT TIME (and if applicable, maybe even some content and sleepy kids). More than anything, we really want you to WANT to come back and experience it again and again!!
LuLu's
200 E 25th Ave, Gulf Shores, AL 36542, USA
Pirates Cove

Once you get here and order, the Cove Burger comes out wrapped in paper that's already translucent from the juices inside the burger. Once you dig in past the wrapper, the 1/3-pound patty itself is fresh, never frozen and dripping with flavor. Come Join us for some fun, sun and food.  We are located near the end of County Road 95 in Josephine, Alabama, a small community near Elberta, on the north shore of Arnica Bay.  Come have a Cove Burger and Bushwacker while enjoying the view from our outside seating.  We are open 7 days a week.
Pirates Cove
6664 Co Rd 95, Elberta, AL 36530, USA
Sunset Grille

The Sunset Grille at Holiday Harbor Marina overlooks the intracoastal waterway and is accessible by car or by boat. Air conditioned seating is available inside, or enjoy the view outside on our dock-side deck, which is heated on chilly days. Our restaurant has a relaxed, family atmosphere with great prices and fresh daily seafood.
Sunset Grille
14050 Canal A Way, Pensacola, FL 32507, USA
Voyagers

Dine by the sea at Voyagers, a beach-side Orange Beach restaurant where you can enjoy a delicious meal with a stunning view. Our menu consists of sustainable seafood, seasonal selections, vegetables from local farms and natural and organic meats. We prepare authentic Gulf Coast cuisine that embraces the true spirit of the region. There is no better place for spectacular beachfront dining in Orange Beach than Voyagers.
Voyagers
Perdido Beach Resort, 27200 Perdido Beach Blvd, Orange Beach, AL 36561, USA
Franco's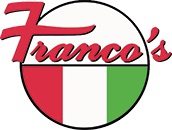 Opening in March 1993, Franco's Casual Italian Restaurant quickly became a favorite with locals and tourists alike. Since then, Franco's has been recognized by Southern Living Magazine and the Pensacola News Journal as "The Best Italian Restaurant on the Gulf Coast". We have also been awarded the coveted "People's Choice Award", since its inception, for having the "Best Italian Restaurant" on the Gulf Coast Area.
Franco's
25241 Perdido Beach Blvd, Orange Beach, AL 36561, USA
Louisiana Langniappe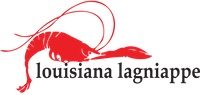 Offering the same fine Louisiana seafood with a Creole flair, the attire is casual, yet an upscale waterfront dining experience is provided for the entire family. Open year round, Louisiana Lagniappe is the spot for a memorable dining experience on all levels. Louisiana Lagniappe in Orange Beach opens for dinner every evening at 5pm. Brunch is served from 10:00am to 2:00pm on Sunday's.
Louisiana Langniappe
SanRoc Cay Marina, 27267 Perdido Beach Blvd, Orange Beach, AL 36561, USA
Oyster Bar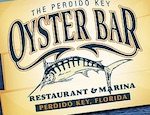 Enjoy the area's best seafood overlooking the Intercoastal Waterway and the Gulf State Parks. Site back and Enjoy the view. See boats going by, dolphins and More.
Oyster Bar
13700 River Rd, Pensacola, FL 32507, USA
Here are some of our absolute dining favorites that are very close by.
Also VERY close by….dining favorites but with more of a bar atmosphere
Here are some favorites that are super fun by boat but are also drivable.
And finally some favorites that we must mention, you can't go wrong here either!