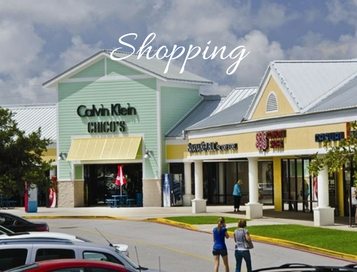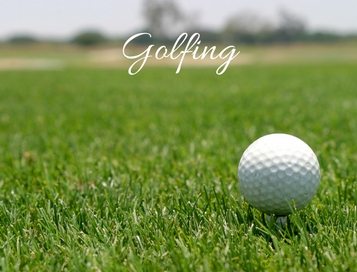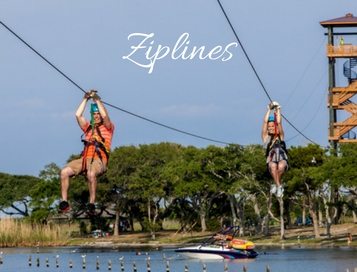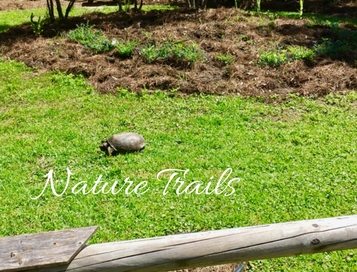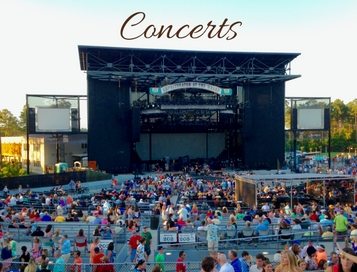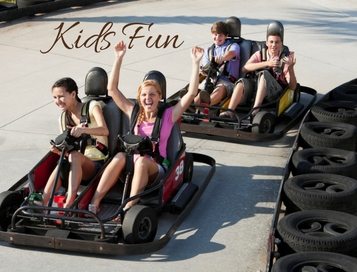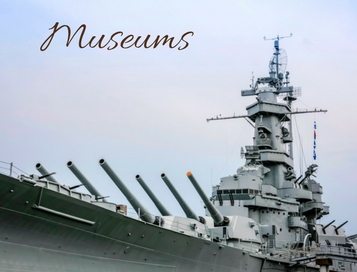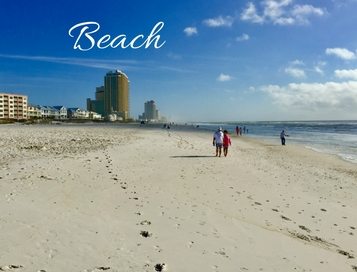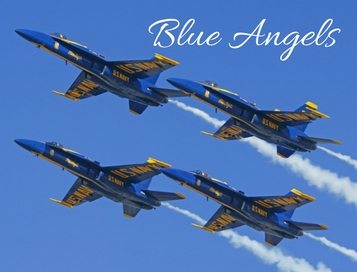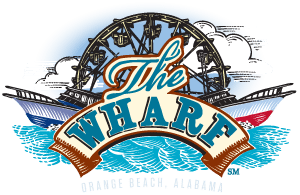 The Wharf
23101 Canal Rd
Orange Beach, AL 36561
251-224-1000
Website
With a plate for every taste and a shop for every style, there's so much to see and do every day at The Wharf. Whether you're in the mood for a four-course meal or a delectable snack, you'll find plenty of fresh Gulf seafood, authentic Italian, upscale pub grub, even gourmet beef jerky and hot sauces. Plus you'll find everything from familiar favorites to new and exciting items at each of our shops—and you may need to bring a friend to help carry all of your fantastic finds.
Shop in Beautiful Fairhope
Fairhope, AL
Website
Perfectly placed along Mobile Bay, Fairhope is known as the jewel of the Eastern Shore. Fairhope boasts a charming flower filled downtown shopping district, filled with art galleries, restaurants and over 80 unique shops. Fairhope is also home to an abundance of public art and miles of public bay front parks with walking trails and a pier that extends over the water nearly a mile.
Sanroc Cay
27267 Perdido Beach Blvd
Orange Beach, AL 36561
Website
You'll love the feeling of coastal luxury throughout our Entertainment District.
On water or land, SanRoc has something for every member of your family!
Pelican Place at Craft Farms
3800 Gulf Shores Parkway
Gulf Shores , Al 36542
404-816-5454
Website
We are anchored with big box stores Target, BAM, and Bed, Bath & Beyond. Experience open-air shopping at chic boutiques, gift shops that offer culturally distinctive merchandise and relax by our beautiful water fountain found in the central courtyard.

Tanger Outlets
2601 S McKenzie Street
Foley, AL 36535
(251) 943-9303
(866) 665-8678
Website
What could be more fun than spending the day with family and friends bargain hunting at Tanger! Tanger Outlets features more than 3,000 outlet stores which are owned and operated by the most popular, brand name manufacturers. Buying direct from the manufacturer at Tanger means you'll find your favorite looks for less.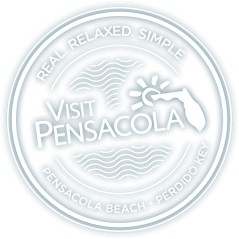 Shopping Pensacola
Pensacola FL
Website
From large shopping malls and major retail outlets to quaint boutiques and unique shops, Pensacola provides visitors with the ultimate shopping experience. Whether you forgot to pack vital vacation necessities or are shopping for the perfect remembrance of your beach getaway, our local shops are ready to help you find everything you need. Craft Farms Golf Resort
3840 Cotton Creek Circle
Gulf Shores, AL 36542
1-888-567-1652
Website
Arnold Palmer decided to build his signature golf courses at Craft Farms Golf Resort the moment he stepped foot on this land; just north of the white sand beaches of Gulf Shores, Alabama. Be enthralled by the quiet whisper of the wind through trees, the gentle murmur of Cotton Creek, and the rich smell of the earth. There is something special about this place. We invite you to relax, soak in the beauty of Craft Farms Golf Resort and play your best round of golf.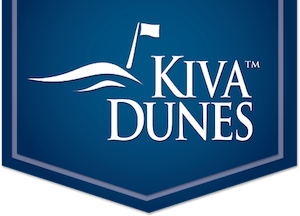 Kiva Dunes
815 Plantation Drive
Gulf Shores, Alabama 36542
Website
The Kiva Dunes Golf Course winds around our secluded property, creating a challenging yet enjoyable experience. The layout was created by Jim Edgemon, the property's developer, and longtime friend and former U.S. Open Champion Jerry Pate. The two share a love of the sport, which led to the partnership that resulted in the #1 course in Alabama: Kiva Dunes.
PENINSULA GOLF & RACQUET CLUB
20 Peninsula Blvd
Gulf Shores, AL 36542
855-995-9149
Website
Peninsula Golf and Racquet Club provides the perfect blend of southern hospitality and championship golf in Gulf Shores, Alabama. Rated 4 ½ stars by Golf Digest and selected as one of the "most memorable and enjoyable" courses in the southeast, Peninsula provides a golfing experience that is rivaled by few. Designed by the renowned southern favorite, Earl Stone, the 27-hole golf course boasts 7,026 yards from the championship tees and delivers a playable and enjoyable layout for golfers of all skill levels.
Ziplines, Nature Trails, & Kids Fun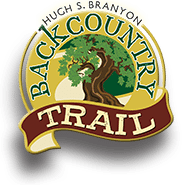 Backcountry Trail
State Highway 161
Orange Beach, AL 36561
251-981-1180
Website
Brochure
The Beauty & Diversity of The Backcountry Trail!  Seven trails among six distinct ecosystems make up more than 15 miles of the Hugh S. Branyon Backcountry Trail complex through Orange Beach, Gulf Shores, Alabama and the Gulf State Park.
Explore the timeless beauty of the Butterfly Garden, the mystical Freshwater Marshes and the Coastal Hardwood Swamps. Catch a glimpse of a Bobcat on the Twin Bridges or a White Tailed Deer on Gulf Oak Ridge. View an Alligator basking in the sun and be sure to bring your camera to capture the
Gulf Adventure Center
4700 Main Street
Orange Beach, AL 36561
877-947-8434 • 251-948-9494
Website
The Gulf Adventure Center at The Wharf welcomes all to learn more about our adventures, the services we provide, and to share the comments or stories you may have. Don't delay, contact us! Use the form below, call, email, or send a carrier pigeon. No matter how you reach us, our ears and eyes are open.

Bellingrath Gardens and Home
12401 Bellingrath Gardens Road
Theodore, AL 36582
251.973.2217 | 800.247.8420
Website
Enjoy 65 acres of year-round floral pageantry in a Southern estate garden.  Bellingrath Gardens and Home features blooms and beauty every day of the year.  There is always something blooming at Bellingrath Gardens! In winter, come see over 400 varieties of camellias, Alabama's State Flower and what Walter Bellingrath referred to as the "aristocrat of Bellingrath Gardens". In spring, our gorgeous azaleas are everywhere. Summer is all about roses, hydrangeas and beautiful tropicals. You absolutely don't want to miss our spectacular Cascading Chrysanthemums gracing the Gardens every fall! At Bellingrath, all seasons are simply beautiful!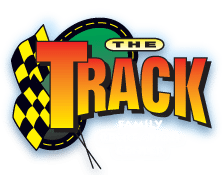 The Track Family Recreation Center
3200 Gulf Shores Parkway
Gulf Shores, AL 36542
Phone: (251) 270-0209
Website
Race the Wild Woody, our three story spiraling wooden track, or take a spin on our classic track with overpasses. With single and double-seated karts, everyone in the family can get in and go!  The Kiddie and Rookie Karts are great for youngsters starting out. You only have to be 4 years old to drive! Hop in a blaster boat to cool off and splash around! Our water cannons turn traditional bumper boats into an exciting water battle – get ready to soak your family and friends at The Track!   Kids Country at The Track, with the most kid rides in town, the fun never ends for our pint-sized patrons in Kids Country!

Adventure Island
24559 Perdido Beach Blvd.
Orange Beach, AL 36561
251-974-1500
Adventure Island features rides and thrills for the entire family. Ride go karts, bumper boats and play laser tag. Experience adventure golf, the arcade or go on our paddle boat rides. We also offer kiddie rides. Experience the eruption of the 5-story volcano as it comes alive with fire and sound. Adventure Island – the ultimate in family fun!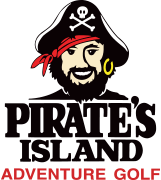 Pirate's Island Adventure Golf
3201 Gulf Shores Pky
Gulf Shores, AL
(251) 968-GOLF (4653)
Join us at Pirate's Island and stroll along the tidal lagoon while testing your skills at Adventure Golf. Board the treasure ship "Queen Anne's Revenge," the flagship of Blackbeard the pirate, and explore two caves where you'll discover the buccaneer's treasure of gold and jewels. Play your round of miniature golf while putting over streams and past waterfalls on your way to the top of corsair's mountain where you'll look down on the pirate's village and the most lush tropical landscape you'll find along the pirate coast.
Concerts, Museums & The Beach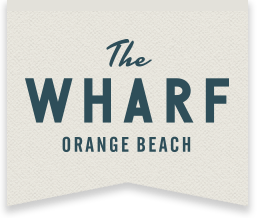 The Amphitheater at the Wharf
23101 Canal Rd
Orange Beach, AL 36561
251-224-1000
Website
Conveniently located between Mobile, AL and Pensacola, FL The Wharf Amphitheater draws guests from both markets as well as the rest of the southern region of the United States.  The Amphitheater provides the biggest entertainment on the coast with big acts, big sound and a big experience. Since opening it's doors in May of 2006 with a sold out Hank Williams, Jr. concert the amphitheater continues to bring the country's hottest acts to the stage. Taylor Swift, Jimmy Buffett, Kid Rock, Kenny Chesney, Widespread Panic, Jason Aldean, John Mayer, Eric Church, Kings of Leon, Def Leppard and Journey are just a few of the top names that have mesmerized audiences with their live performances.
Civil War Trail 
Website
"Damn the torpedoes!" is the familiar battle cry, but there's much more to the story! The Mobile Bay Civil War Trail stretches from the Gulf of Mexico to north Mobile County – over 90 miles – and documents famous Civil War battles, including the Battle of Mobile Bay (August 1864) and the Overland Campaign (March – May, 1865). It is your guide to the military movements, famous Civil War battles and way of life on and around Mobile Bay. Each stop along the way offers a look into what the sailors, marines, and soldiers did and saw in their day..
USS Alabama
USS Alabama
2703 Battleship Parkway
Mobile, AL 36602
1.800.GANGWAY
Website
More than fifteen million visitors later and a statewide economic impact approaching one billion dollars, the Park is easily the most recognizable symbol of the State of Alabama. Dedicated to all Alabama Citizens who have worn the uniform of all branches of the United States Armed Forces, the Park's numerous artifacts, exhibits, and displays all point to the fact that the Park is America's most unique military attraction. Come see for yourself.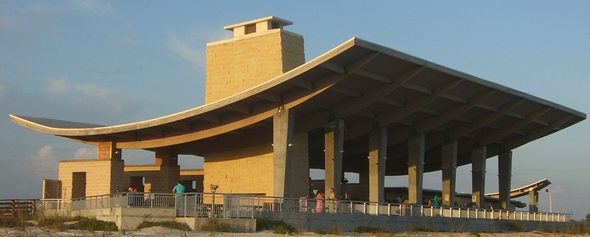 Gulf State Park Beach Pavilion
20115 State Highway 135
Gulf Shores, AL 36542
Website
The 100,000 square foot open-air beach pavilion is located 2.7 miles east of Alabama Highway 59 and 3.7 miles west of Alabama Highway 161. It is surrounded by undeveloped beachfront that stretches for about 150 yards to the east and about 1 mile to the west. Notable for its eye-catching, inverted curved roof, the beach pavilion contains air-conditioned restrooms, private showers, a snack bar, picnic areas and two huge fireplaces.   A $5 parking fee is assessed for passenger vehicles and there is a $12.50 charge for large vans and RVs. The beach pavilion is available for rent and is a popular place for family reunions, weddings and corporate parties.

National Naval Aviation Museum
1750 Radford Blvd.,
NAS Pensacola, FL 32508
1-800-327-5002
Website
The National Naval Aviation Museum is the world's largest Naval Aviation museum and one of the most-visited museums in the state of Florida. Share the excitement of Naval Aviation's rich history and see more than 150 beautifully restored aircraft representing Navy, Marine Corps, and Coast Guard Aviation. These historic and one-of-a-kind aircraft are displayed both inside the Museum's nearly 350,000 square feet of exhibit space and outside on its 37-acre grounds.  There's so much to see and do, you'll want to stay all day! Admission is free!

NFDS | The Blue Angels
390 San Carlos Rd.
Suite A
Pensacola, FL 32508-5508
Website
A total of 17 officers voluntarily serve with the Blue Angels. Each year the team typically selects three tactical (fighter or fighter/attack) jet pilots, two support officers and one Marine Corps C-130 pilot to relieve departing members. The mission of the Blue Angels is to showcase the pride and professionalism of the United States Navy and Marine Corps by inspiring a culture of excellence and service to country through flight demonstrations and community outreach.